Centralia, PA
One of my talents is coming up with increasingly horrifying metaphors for the tech industry. Systemic abuse is like a DDoS attack. The pipeline ends in a meat grinder. Toxicity in the tech industry is like Centralia, PA.
I'm going to expand on that last one --- the newest one. It's much less self-explanatory than the others. To understand the metaphor, you need to know about Centralia, a tiny ghost town in the middle of nowhere Pennsylvania. Gather around for a weird piece of US history.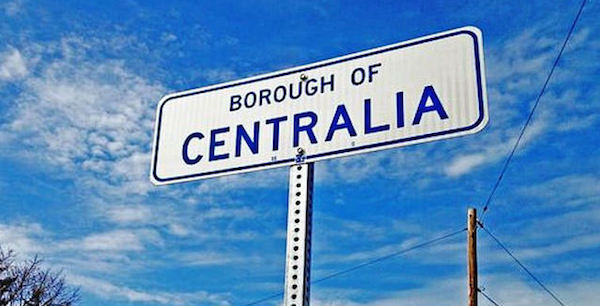 Centralia was a small coal mining town in Pennsylvania. The town had a garbage dump on top of an old strip mine. In 1962, they decided to clean it up by setting it on fire. Everybody loves a good trash fire. Unfortunately, this particular trash fire spread to the coal mine under the town.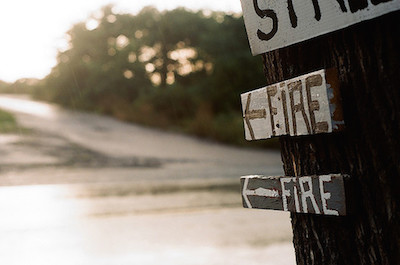 Fun fact: coal is really good at burning, especially when there's a lot of it. Centralia's underground trash fire quickly got out of hand. Side effects of the runaway trash fire included: hot steam, poisonous gas, spooky smoke, and sinkholes that tried to eat children.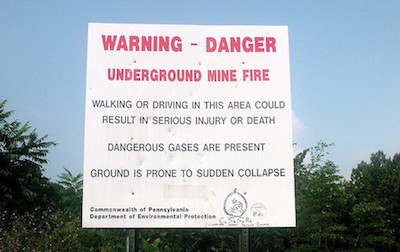 Repeated attempts were made to put out the fire. All failed. They gave up and let it burn. The town was inhospitable. The people left. Centralia became a ghost town.
That trash fire is still burning. It will be burning long after we're all gone.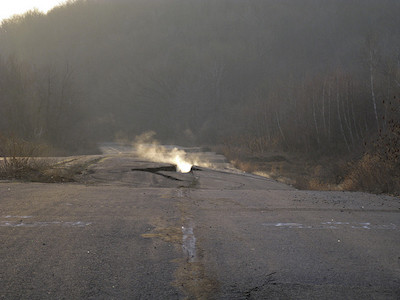 Bonus fact: Centralia, PA and its spooky, neverending trash fire were an inspiration for the eponymous town in the psychological horror video game Silent Hill.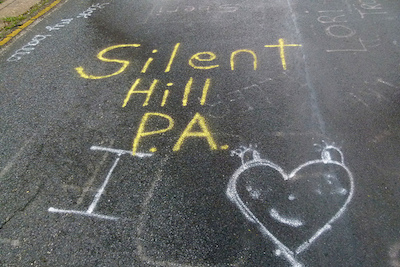 Why is a decade's old trash fire under a ghost town in Pennsylvania a metaphor for the tech industry? I will leave that as an exercise for the reader. For extra fun, involve the bonus fact and consider which tech "celebrities" make you think of Pyramid Head.
As a parting note, please remember that your trash fires send a message, and you can't always put them out.