Things I enjoyed in 2021
I do not have it in me to write a "year in review" of 2021. It was a terrible year, and I do not wish to reflect on it. Instead, I present you with a dozen or so things I enjoyed as distractions from the continued horrors of our waking lives.
Pig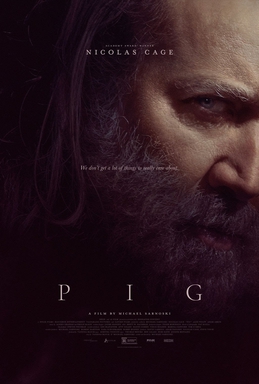 Sold as Nic Cage doing a John Wick with a Pig. Actually, a beautiful little film that folds both the absurd and heartfelt into one of my top films of 2021. The creator of this film only has a passing relationship with the geography of Portland, but I can forgive this minor transgression.
Last Night in Soho & The Sparks Brothers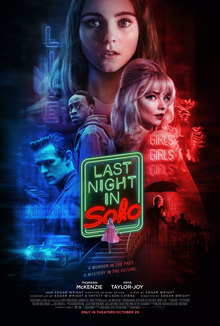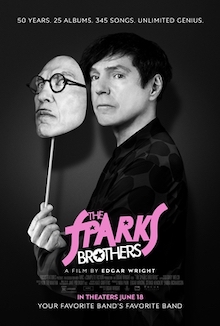 Edgar Wright is one of my favorite directors. He put together two films I enjoyed this year.
Last Night in Soho didn't quite live up to my high expectations, but I appreciated a lot of what it was doing. The viewing was a special experience as the only film I've seen in theaters in at least two years. Thanks to the person who made me aware I could book a private viewing online for a lot less money than I expected.
The Sparks Brothers was a fascinating documentary about a band I'd somehow never heard of despite them having significant influence on many of my favorite artists. I'd recommend this one to anyone who enjoys music.
The Witch & The Lighthouse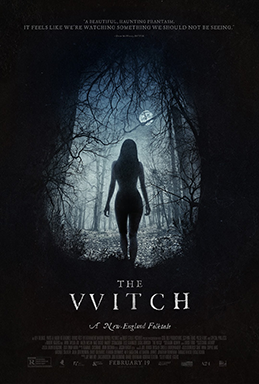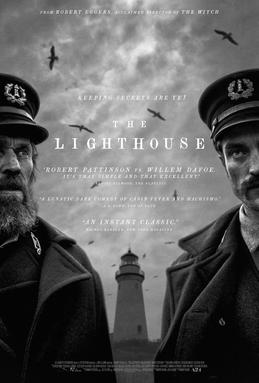 I'd heard good things about Robert Eggers, but never got around to actually watching anything. This year, I finally corrected that. Both of these films hit a sweet spot with beautifully shot, character-driven horror that really works for me. I'm looking forward to seeing The Northman whenever it will be available to stream.
Raw & Titane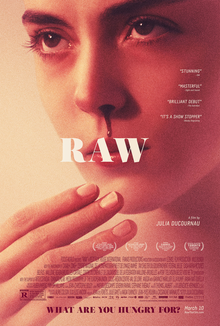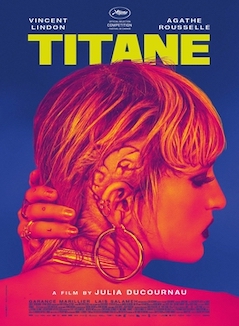 Julia Ducournau is another director I'd heard about, but not engaged with until this year. I normally struggle with body horror, but these films are doing something with it that fascinates me. I'm curious to see what she creates in the future.
Rebuild of Evangelion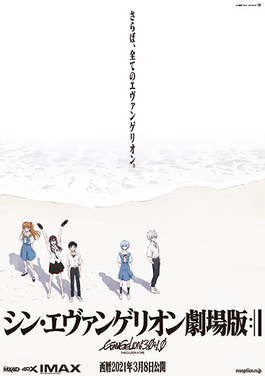 In my weeb youth, I loved Neon Genesis Evangelion so much. I remember patiently waiting every couple months to get the next US DVD release of the series from Suncoast at the mall. I remember torrenting a fansub of End of Evangelion on a 56k modem (it took forever). I saw Evangelion: 1.0 You Are (Not) Alone in a local art house theater near the end of my extremely into anime years. Then nothing for over a decade besides occasionally dragging out those old dvds for a rewatch.
The final of the rebuild, Evangelion: 3.0+1.0 Thrice Upon a Time, came out in 2021, so I watched all four films over a long weekend. It was fascinating to revisit these characters I loved so much when I was a teenager, but twisted and different. Hideaki Anno has given this one story so many different endings. All of them give me feelings.
Inscryption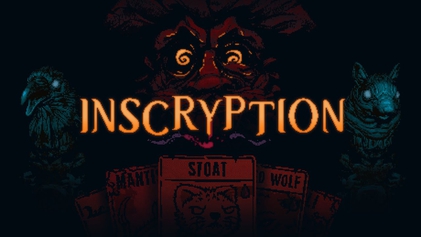 My game of the year. I won't say much because it's best to go in with little-to-no context. If you like weird indie games (extremely my jam) or deck builders (shrug), I highly recommend giving it a go.
Death's Door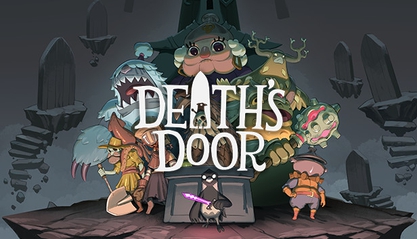 As a goth, I'm obligated to like this game. You meditate on the concept of death while playing as a little crow reaping souls from dungeons filled with weird but adorable characters.
I was excited about this game after seeing trailers early in the year. I was bummed when it initially only released on Microsoft platforms. I briefly considered buying an Xbox to play it, and then was reminded that it's impossible to buy a next-gen console right now. Thankfully, it was eventually released on Switch, and I got to enjoy it later in the year.
I normally bounce off games with difficult bosses, but I've nearly finished this one. The bosses feel learnable, so you can beat them with practice (unlike games where it's clear I just don't have the twitchy hand-eye coordination to get there). There are enough areas that you can usually wander off and explore elsewhere if you want a break from grinding on a particularly tough boss. The game was delightful enough that I wanted to see more content, and that helped me power through the tough bits. I'm still working on the final boss, but hopefully I'll get it eventually.
Iron Widow by Xiran Jay Zhao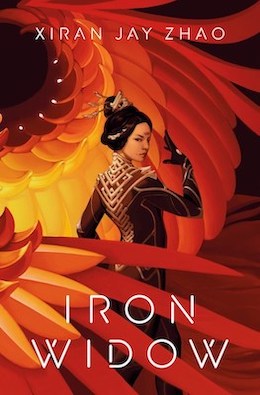 Xiran Jay Zhao's debut novel was such a fun read. I've been struggling with focusing on reading, but good YA sci-fi/fantasy can always power through the mental block. I especially enjoy ones that leave the boring tropes of hetero love triangles in Western Europe inspired settings. It's time for a badass female protagonist, mecha, and queerness set in China.
A Wizard's Guide to Defensive Baking by Ursula Vernon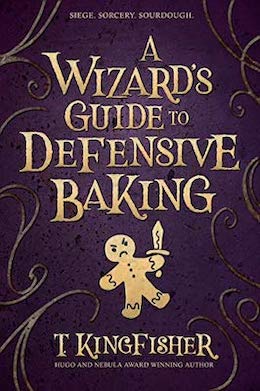 Continuing with YA sci-fi/fantasy, I did return to a more Western European setting, but the protagonist is too busy baking her heart out to worry about love triangles. The baking magic premise is adorable and makes for some hilarious scenes. I am compelled to love a book with sentient sourdough starter.
Montero by Lil Nas X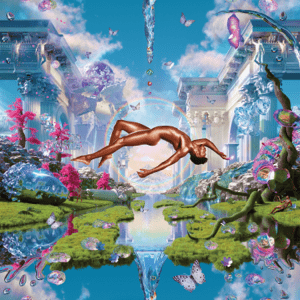 Great debut album from Lil Nas X. It's good music that hops all over the place and often gives me feelings. I love him for responding to criticism of his queerness by being even more intensely queer than before. Bonus points for scaring the straights by being horny for satan.
Screen Violence by Chvrches & If I Can't Have Love, I Want Power by Halsey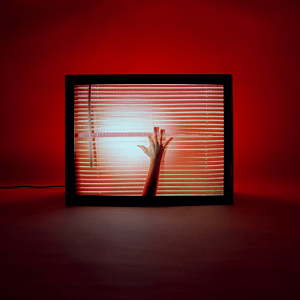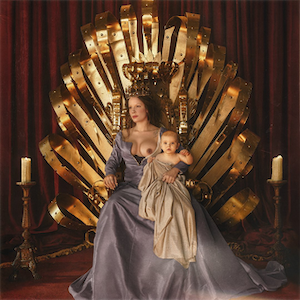 New albums from two artists I really enjoy that were on repeat a lot this year while I was writing code.
You Are Good & The Bechdel Cast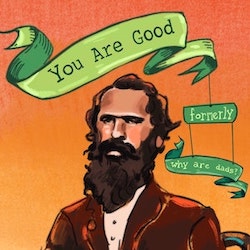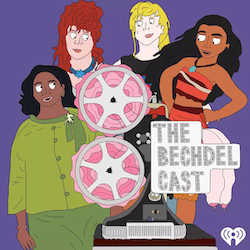 Two heartfelt film podcasts that filled the void when I couldn't deal with silence this year. Thanks for keeping me company while I cooked dinner, put away laundry, and had revenge bedtime procrastination.
Runner up: Letterboxd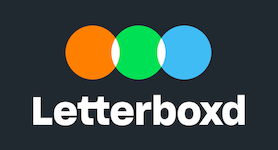 My runner up for this list is Letterboxd, a social app for film watching. I've technically had an account since 2014, but I only started using it actively in the last year or so. Like reading, I used to love film watching, but struggled with it for some time because of the stresses of living under capitalism. Letterboxd has been one of the tools that helped me get back into it, and I'm so grateful for that.
According to my stats for 2021, I watched 84 films this year.